« Back to all recent discussions
What does White Blinking LED mean?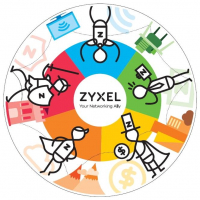 Zyxel_Support
Posts: 426
Zyxel Moderator
While the Multy unit is turned on, LED will turn from White Solid to White Blinking in the beginning.
During installation, White Blinking LED represents that the WiFi system is configuring the 1st node or applying the settings from the 1st node to the 2nd node. Please be patient to wait for a while until it finishes.
After installation, the WiFi system will check the firmware version and start upgrading the Multy unit to the latest version. White Blinking LED represents the Multy unit is upgrading the firmware.