« Back to all recent discussions
AiShield Service Suspension Notice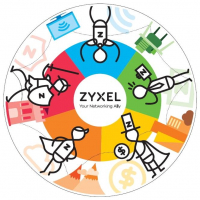 Zyxel_Support
Posts: 435
Zyxel Moderator
This is a suspension notice for AiShield service that is used in Multy Plus and Multy X, herein after referred to as "Multy series products."
Due to challenges involved in integrating new technologies to current version and maintaining successful products that meet users' expectations, we decided to change the plan of AiShield service.
From now on, AiShield service can no longer be purchased through AiShield App.
From now on, the AiShield 30-day free trial will no longer be available. 
As Multy Plus users, the 1-year free bundle security activation license will officially be suspended on September 30, 2020. Please activate the license before the termination date or you may be unable to use the AiShield service. If you have purchased Multy Plus after September 30, 2020, you will be able to set Internet limitations (Parental Control) for your connected devices with our Multy app.
Please kindly note that the suspension of AiShield service will not affect your existing internet service nor your user experience of Multy series products. We apologize for any inconvenience that this may cause. We reserve the right to change or modify any of the terms and conditions contained in the terms, policies, or guideline of the notice, at any time and at our sole discretion. If you have any questions about the AiShield service suspension notice, please contact us at: [email protected].
Sincerely,
Zyxel Networks Corporation