« Back to all recent discussions
Certificate Authority Update for Multy Series product!!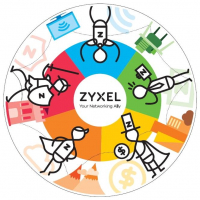 Zyxel_Support
Posts: 435
Zyxel Moderator
Required Firmware Update before May 30, 2020
Dear Multy customers, 
We have pushed a firmware upgrade notification to your Multy app in early March to update your Multy series WiFi System. To ensure your protection in device management with Zyxel database instances, we renew the certificate authority and creates new root certificates to ensure our customer connections are properly processed for years to come. Upgrade before the expiration date(30th May, 2020) to avoid any interruption of your device management. 
Firmware update process is as below:
   1. Supported Models: All Multy series WiFi system including Multy Plus (WSQ60), Multy X (WSQ50), Multy U (WSR30), Multy Mini (WSQ20)
   2. Firmware update can be done in Multy App:
       1)Open Multy app, click the bar menu.
       2)You will see an update button on the sub-menu of information.
       3)Click on
"Update"
button to get the latest firmware version.
       4)The latest firmware has been updated.
           Multy Plus (WSQ60: V2.20(ABND.3)C0)
           Multy X (WSQ50: V2.20(ABKJ.3)C0)
           Multy U (WSR30: V1.00(ABMY.10)C0)
           Multy Mini (WSQ20: V1.00(ABOF.8)C0)
If you have questions or issues, please visit our Zyxel home forum. Our support team are here and happy to help you. Thank you.
Sincerely,
Zyxel Technical Support Team