« Back to all recent discussions
What is the maximum length of Ethernet cable support on NBG7815's 10G port?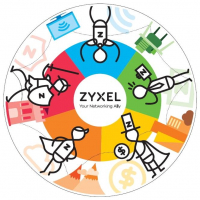 Zyxel_Support
Posts: 431
Zyxel Moderator
For 10Gbps speeds on 10G port of NBG7815, please make sure the Ethernet cable within the range of below information.
Over the maximum length of each Ethernet type, the performance of the connection may not be able to reach the rate of 10Gbps.