« Back to all recent discussions
Why can't I play the live video?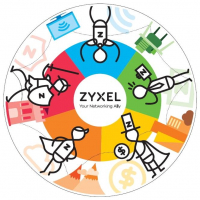 Zyxel_Support
Posts: 426
Zyxel Moderator
When trying to play the live video, the screen always show loading or connecting long time and no success such as below:
Please kindly check the following items:
1. Make sure the camera and mobile device can surf the Internet.
2. If the bandwidth is limited by router, please make sure the bandwidth is over 3Mbps at least.
3. If the default resolution is 1080P, change the resolution from 1080P to 720P and try again.

4. If the problem is not caused by above items, please kindly contact your reseller or local support team for the assistance.