« Back to all recent discussions
How to edit a profile?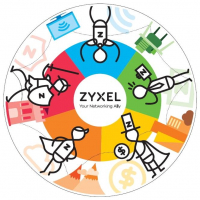 Zyxel_Support
Posts: 426
Zyxel Moderator
Step 1: Open the AiShield App which is installed in your mobile device.

Step 2: Tap the "Access Control" icon to go to the "Access Control" page.
Step 3: Press and hold on the selected profile until the "Delete" and "Edit" buttons are shown and tap the "Edit" button.
Step 4: Change the profile name, picture and reassign associated devices. Then tap "Save" to apply the modification.