« Back to all recent discussions
How to activate AiShield license?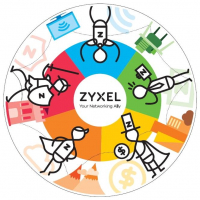 Zyxel_Support
Posts: 426
Zyxel Moderator
Please download and install the Multy App and the AiShield App from Google Play (Android) or APP Store (iOS) first.
Step 1: Open the Multy App which is installed in your mobile device and login with your myZyxelCloud account.
Step 2: After finishing the installation of Multy Plus (WSQ60), tap the "AiShield" icon to open the AiShield App.
Step 3: Tap the "START" button to proceed to the next process.
The AiShield App will login with the same myZyxelCloud account automatically.
Step 4: Tap "Prepaid License" to activate the AiShield license.
Step 5: Check the checkbox of "I accept the terms and conditions" and tap the "Activate" button.
It will also activate 30 Days (Free Trial).
Step 6: After finishing the activation, you will see Validity Period (1 year + 30 days). Please tap "Done" to go to "Your Subscription Status" screen.
Step 7: Your Subscription Status.