« Back to all recent discussions
Does Multy U (WSR30) support Ethernet backhaul?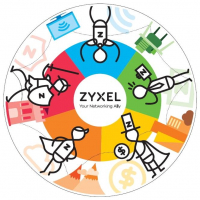 Zyxel_Support
Posts: 431
Zyxel Moderator
Yes, Multy U (WSR30) supports Ethernet backhaul in order to reduce the risk of wireless interference. Multy U (WSR30) is the model which supports both wireless backhaul and  Ethernet backhaul. Through Ethernet backhaul, Multy U (WSR30) can provide more stable Internet service during surfing the Internet.