« Back to all recent discussions
What is Band Steering?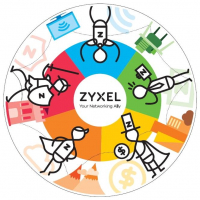 Zyxel_Support
Posts: 426
Zyxel Moderator
Band Steering is the act or process which transits a wireless client device from one band to another. It encourages dual-band capable wireless clients to connect to the less crowded 5GHz network and let the 2.4GHz network available for those clients who support 2.4GHz only. In this way, WiFi performance can be improved for all clients.
Tagged: