« Back to all recent discussions
How to create a IPv4 firewall rule via Web GUI?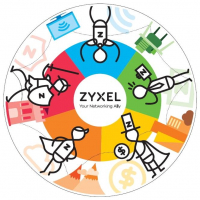 Zyxel_Support
Posts: 426
Zyxel Moderator
Step 1: Access the Web GUI with a web browser.

Open a browser such as Chrome, Firefox, Safari and so on.
Type http://zyxelwifi.com, http://zyxelwifi.net or http://192.168.212.1 (default IP address) in the address bar of the browser.
In order to be able to access the Web GUI, you might have to get the correct IP address which is assigned from the router if your Multy Plus (WSQ60) is in bridge mode.
Step 2: Log in with your myZyxelcloud account.

Step 3: Click the "Menu" icon.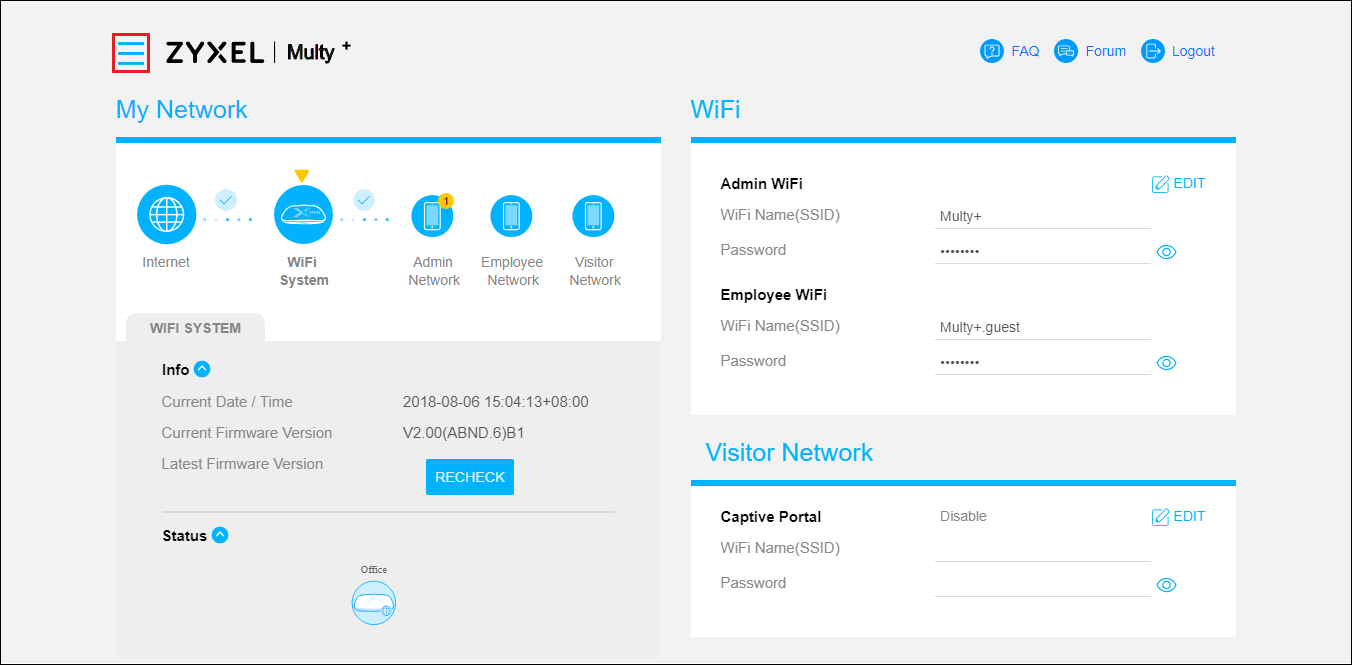 Step 4: Find and expand "Settings" in the menu list and click "Security".

Step 5: Create a firewall rule.
Select Actions: DROP or ACCEPT.
Tap Add Service to create a rule.

Fill in the information for Service Name, MAC Address, IP Address, Port Range and Protocol.
Press the APPLY button.


A firewall rule example.